| | |
| --- | --- |
| | Spyrix Keylogger for Mac free alternative |
Spyrix offers a clear layout and user-friendly interface (I personally thought that other keyloggers offer a more aesthetically pleasing design) and the standard keylogging/monitoring capabilities. The program is invisible and well-disguised to an unknowing user and allows for remote monitoring. Additionally, even non-printed keystrokes are recorded. One can test out the keylogger for a free 5-day trial.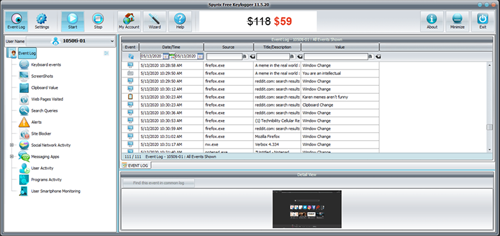 The downside of Spyrix is that it some screenshots come out all white, and sometimes the program crashes. Additionally, the report features are very limited - you can only search reports by keyword, and reports can only be sent via email. If you're looking for a stable keylogger with the features that meet your needs, the Perfect Keylogger is the solution.
Download Perfect Keylogger now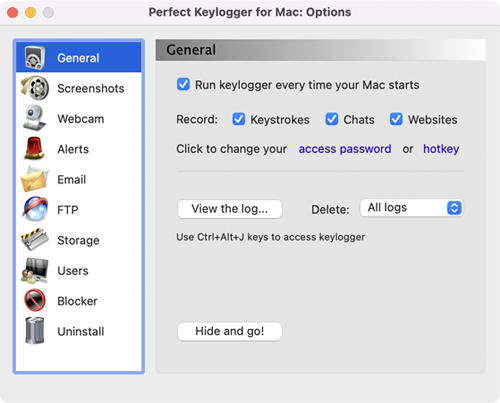 Other products:
Amac Keylogger for Mac free alternative
Aobo Keylogger for Mac free alternative
Elite Keylogger for Mac free alternative
HowerWatch Keylogger for Mac free alternative
Kid Logger Keylogger for Mac free alternative
LogKext free keylogger for Mac free alternative
Realtime Spy Keylogger for Mac free alternative
Refog Keylogger for Mac free alternative
Sniper Spy Keylogger for Mac free alternative
Spyrix Keylogger for Mac free alternative