| | |
| --- | --- |
| | logKext Keylogger for Mac free alternative |
logKext is an older and basically obsolete keylogger which simply records keystrokes and nothing else. It loads into the kernel, so it bypasses user-level security measures and is therefore invisible. On the other hand, in order to install, uninstall and access the program, you must use the command line - a sometimes daunting feat for the uninitiated user.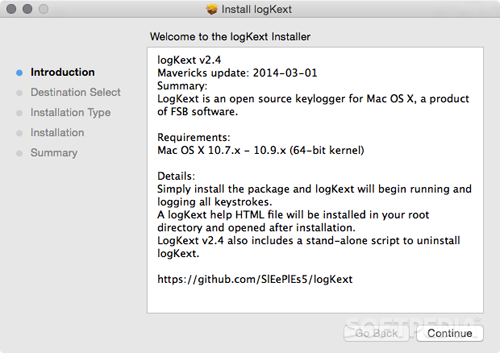 This application is open source, meaning one can access the source code and edit it. If you are a programmer and want to customize the keylogger to your needs, this could be great. However, for the vast majority of users (even computer-savvy ones), logKext is outdated; the lack of functionality, a user-friendly interface, and accessibility make it an unpopular choice. If you just need a keystroke monitor, try the Perfect Keylogger Lite version and benefit from an easy-to-use free program.
Download Perfect Keylogger now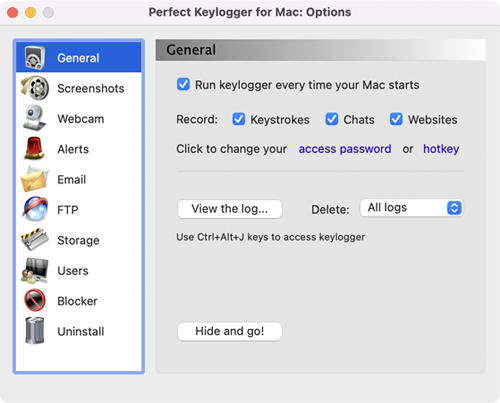 Other products:
Amac Keylogger for Mac free alternative
Aobo Keylogger for Mac free alternative
Elite Keylogger for Mac free alternative
HowerWatch Keylogger for Mac free alternative
Kid Logger Keylogger for Mac free alternative
LogKext free keylogger for Mac free alternative
Realtime Spy Keylogger for Mac free alternative
Refog Keylogger for Mac free alternative
Sniper Spy Keylogger for Mac free alternative
Spyrix Keylogger for Mac free alternative